Our Culinary Philosophy
At Veranda, dining is not only an opportunity for our residents to enjoy a delicious meal, but also for socializing. We understand that, and do our best to create a gorgeous environment that invites conversation. Our dining rooms are grand, yet comfortable, and are staffed with pleasant servers who are on hand to assist our residents with their every need. Southern charm can be felt throughout each dining room, from the attractive place settings to the smiling faces of our residents and guests.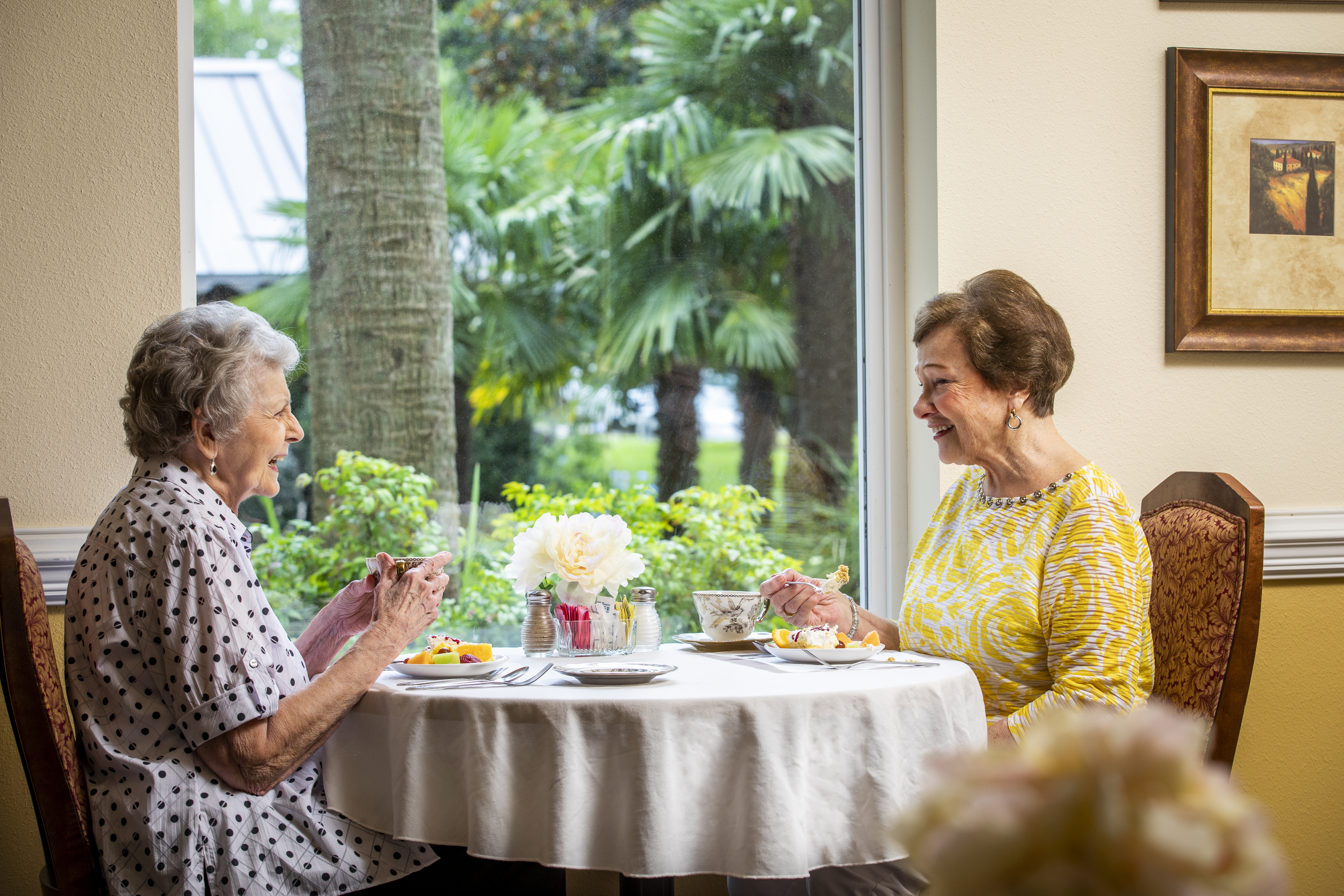 The Cuisine
We know that residents want choice and that is exactly what the chefs at Veranda give them. Our residents have the opportunity to choose their meals from several main course options along with numerous side item selections.
And there is not just one style of cuisine that we serve. We recognize that our residents are from all over the country, not just the local area, and the chefs at Veranda strive to create menus that can be enjoyed by all. We work diligently to provide healthy and satisfying meals that will nourish the body and soul.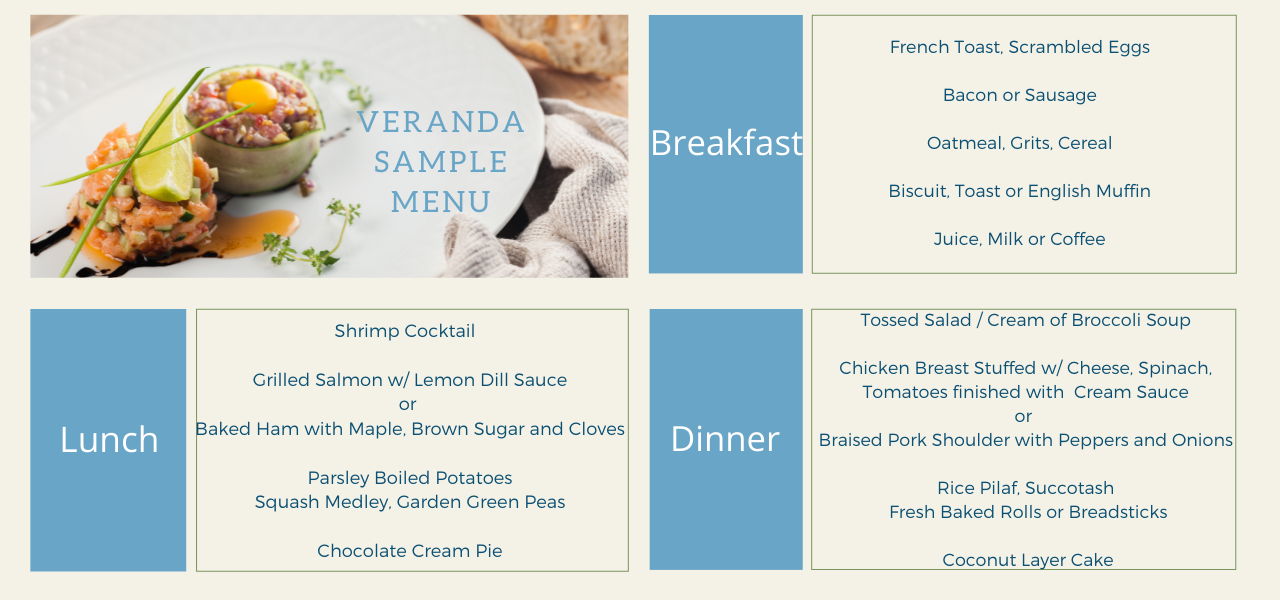 Special Events
We encourage residents to invite their families and friends to eat with them at Veranda at any time. We relish the opportunity to show families how well their loved ones are enjoying their meals. The chefs love to impress residents and their guests not only with scrumptious food, but beautiful plate design.
We invite you to come join us for the delicious food and the remarkable service that we provide our residents daily at Veranda. See for yourself how the dining experience at our community gives our residents the opportunity to enjoy "Retirement Living at Its Finest."